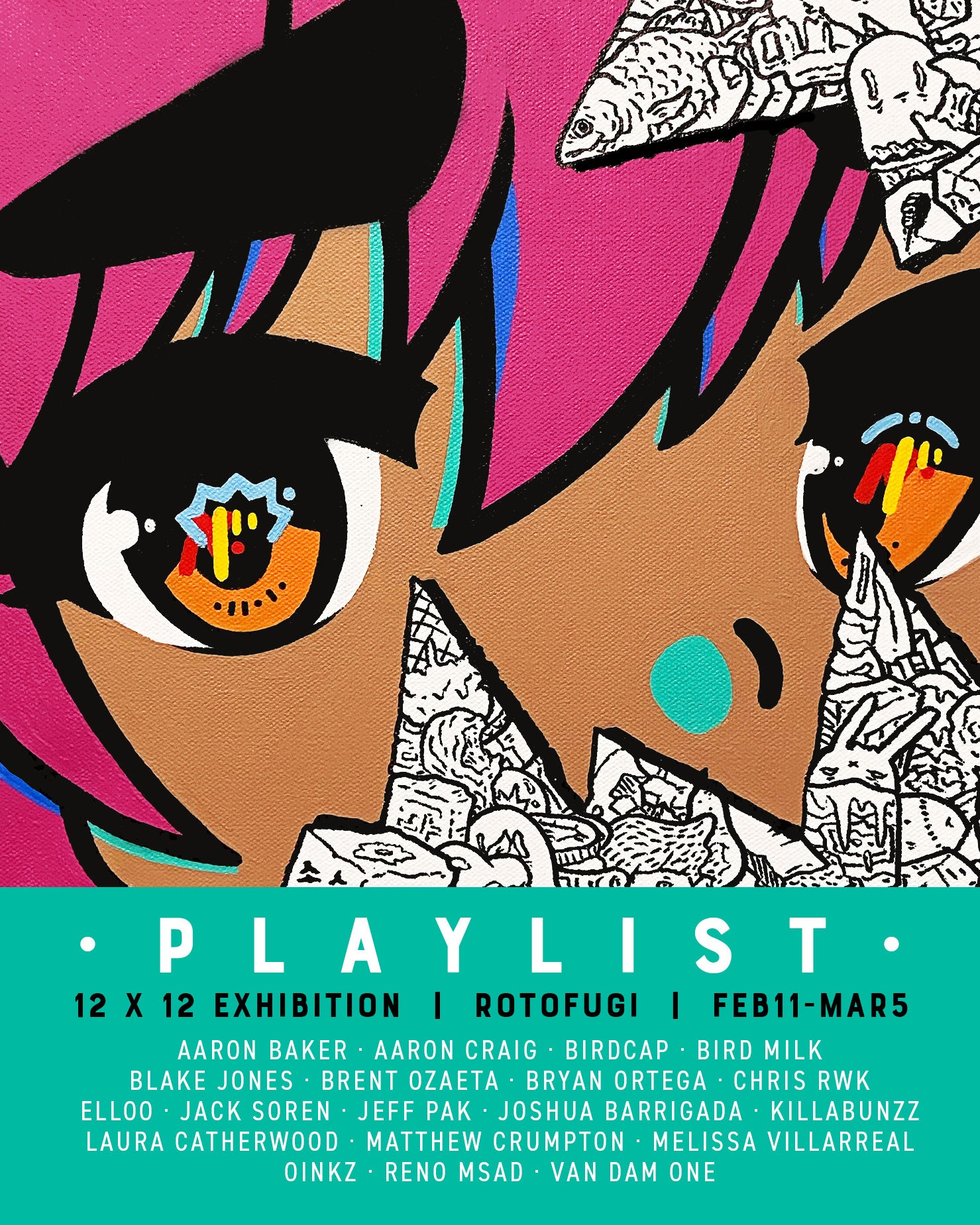 Our February exhibit is a loosely themed group affair, featuring nearly 20 artists from the Chicago area and beyond (in some cases, way beyond).
The exhibit, entitled Playlist, will feature 2-4 works from each artist, all roughly 12x12 inches in size — the size of a vinyl record — hand picked for our imaginary play list.
You might recognize a few names of folks we've shown before on the list, but there are also a whole bunch of new faces and we can't wait to share their work with you!
Can't make it to the gallery? Sign up for our gallery previews email list at previews.rotofugi.com to get first chance at online purchasing of these new works!
The gallery is open for viewing at Rotofugi, 2780 N. Lincoln Ave., Chicago, 10am-6pm daily, and the exhibit will also be viewable online at gallery.rotofugi.com
---
Playlist
12x12 Group Exhibition
February 11-March 5, 2023
Artist Reception
February 18, 2023, 6-8pm
Please join us for an informal artist reception the evening of February 18 with light snacks, soft drinks, and music by DJ Sean Doe! BYOB for alcohol.
Flyer Image by Jeff Pak