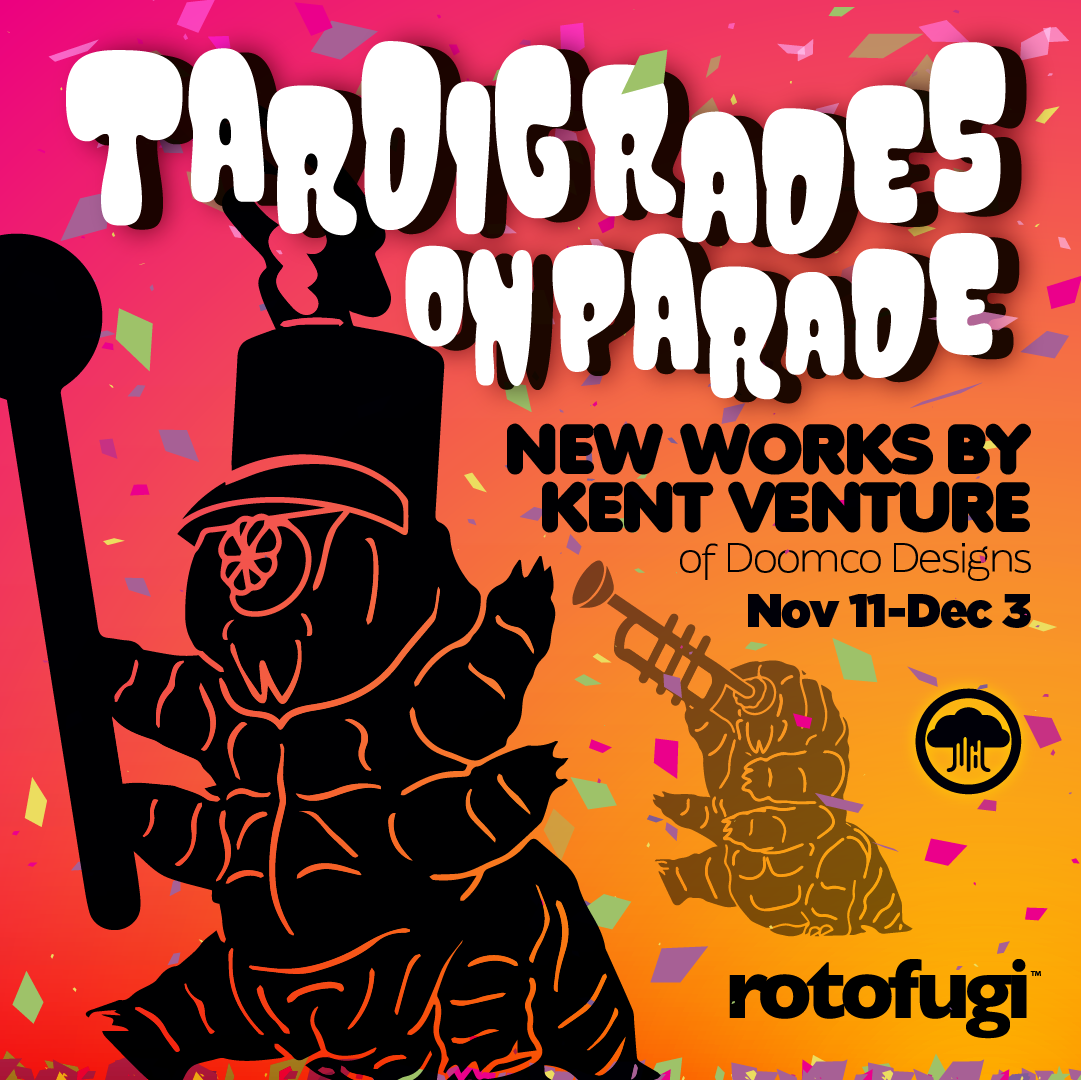 Who's the toughest little dude around? And what's that wonderful sound? Oh my, it's Tardigrades on Parade! 💦🐻🎺

This Saturday we are excited to open a new art exhibit by Kent Venture of Doomco Designs featuring new takes on his Tarbus the Tardigrade! Originally sculpted and designed in virtual reality as a vinyl figure, Kent is bringing Tarbus to some new mediums and we are excited to see what he's cooked up!

A lifelong Chicagoan, artist, and mechanical engineer, Kent formed Doomco Designs in 2017. Focused on digital design and physical fabrication, Kent explores the intersections between the theory of objects and the real-life capabilities of manufacturing.

Join us the evening of Saturday, November 11, 6-8pm for an opening reception to browse the art, meet the artist, and groove to a live set by Rotofugi Music Director DJ Sean Doe! Free soft drinks, BYOB.

Tardigrades on Parade
New Works by Kent Venture
November 11-December 3, 2023
Open 10am-6pm Daily

Opening Reception
Saturday, November 11, 6-8pm
featuring DJ Sean Doe

Sign up at previews.rotofugi.com for first online access to this and future exhibits. For this show we expect to have it available online 1-2 weeks *after* the opening.