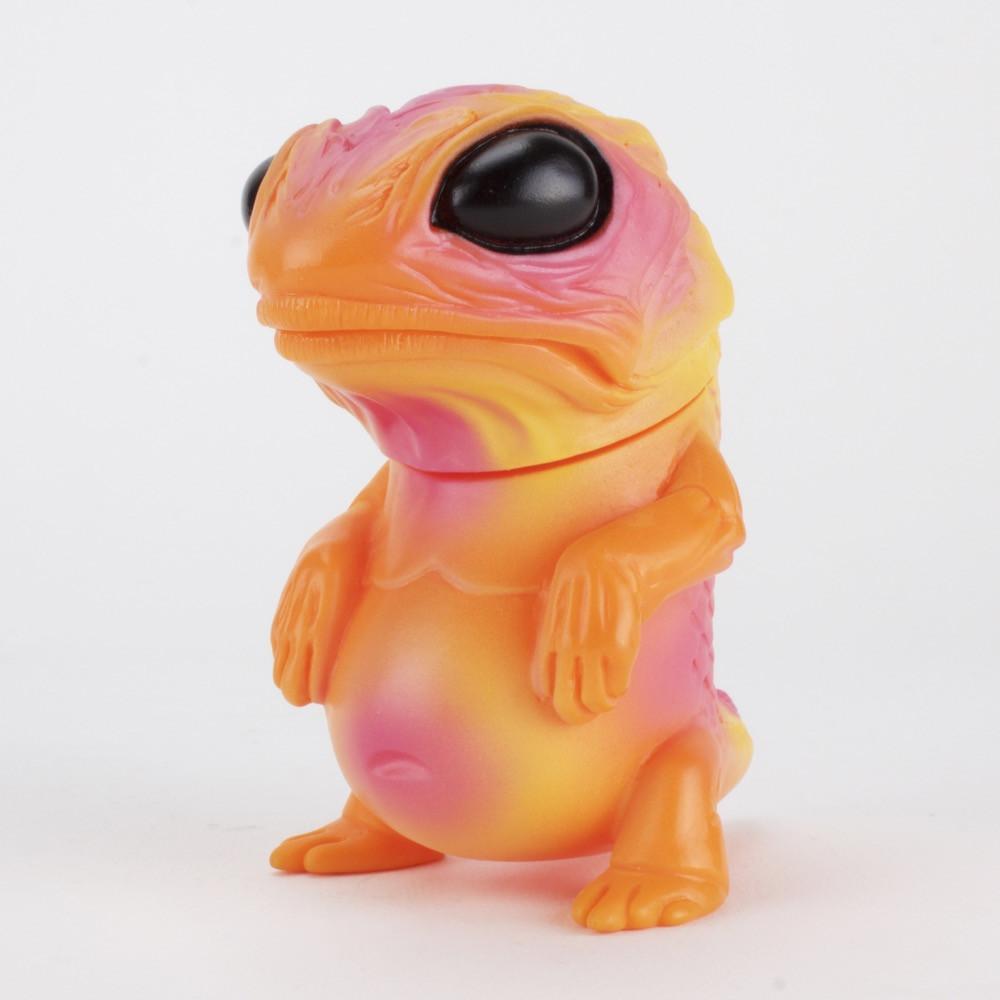 It's that time of the year again! San Diego Comic Con is just around the corner (July 20-24) and we've got a whole bunch of exclusives and debut releases headed your way!
One thing we're doing just a little different this year is releasing some of our "exclusives" on rotofugi.com at the same time as they go on sale in San Diego. This Snybora is one of those releases that will be available both at SDCC and online starting Wednesday, July 20 at 8pm Central Time.
Designed and sculpted by Chris Ryniak, The Snybora is part of our Lake Monsters series of figures and stands 3.5 inches tall. Inspired by the colorful cocktail and beautiful San Diego sunsets, Tequila Sunrise was painted by Joe Somers (Squibbles Ink) and Kirby Kerr (Rotofugi), featuring golden yellow and bubble gum pink sprays on an orange vinyl base.
This limited edition will be available for $35 online, and $38 (tax included) at SDCC Booth 5248, Squibbles Ink + Rotofugi.
Lots more release info to come!