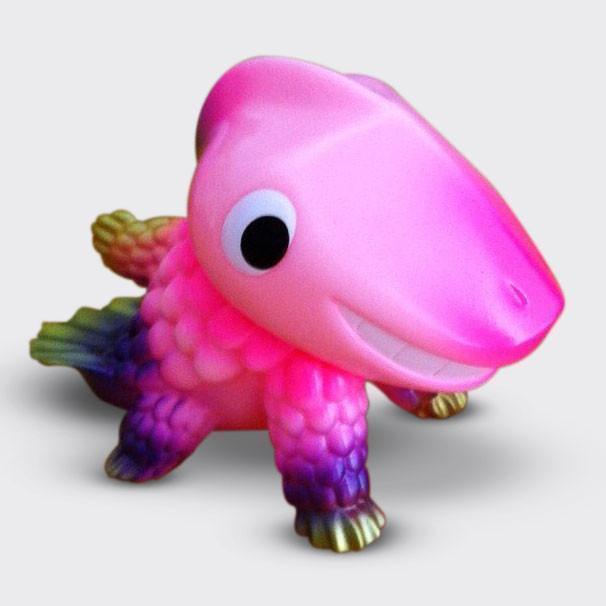 One of the great things about doing San Diego Comic Con every year is that it gives us another excuse to collaborate with some of our toy artist friends from around the world! This figure, by the lovely Chima Group from Japan is a perfect example of that.
No one else quite does cute monsters like Chima Group. Tengallon stands just over 2.5 inches tall and is a super smiley amphibious monster, as cute on land as he is in the water. Just check out that happy smile!
This limited edition version featuring pink vinyl with multiple color sprays will be available for $40 (tax included) at SDCC Booth 5248, Squibbles Ink + Rotofugi.
As mentioned in our first post, we're doing a simultaneous online release of some of our exclusives this year...but this isn't one of them, sorry! If any remain after the convention, they will be offered up on rotofugi.com about a week after the end of the show.
Lots more release info to come!