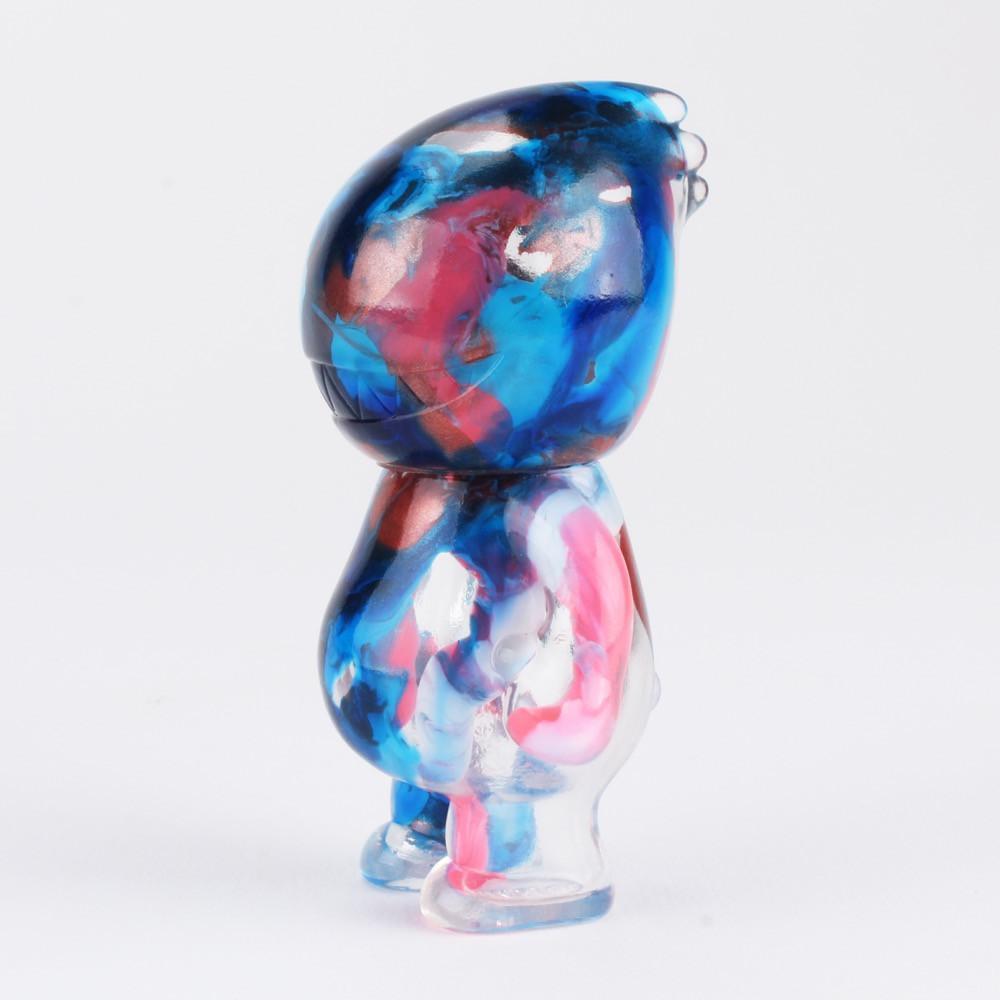 One more post tonight, but we'll be back tomorrow with our final SDCC release announcements (finally!). Up next is a second Uamou exclusive, the Sogno Marbled Bastard.

Cast in clear vinyl and painted with a red and blue marbled paint scheme, the Sogno Marbled Bastard stands 2.75 inches tall.

As much as Uamou is a pure hearted alien boy, Bastard is a foul-mouthed, bratty little kid who talks behind everybody's back and is just incredibly unpleasant to have on your picnic. We don't think he is bad though, probably he is just asking for attention.

Bastard will be available at SDCC Booth 5248, Squibbles Ink + Rotofugi, for $44 (tax included) and is a limited edition of 25 pieces. Any stock that remains after the convention will be made available on rotofugi.com approximately one week later.
Just a few more announcements to go!