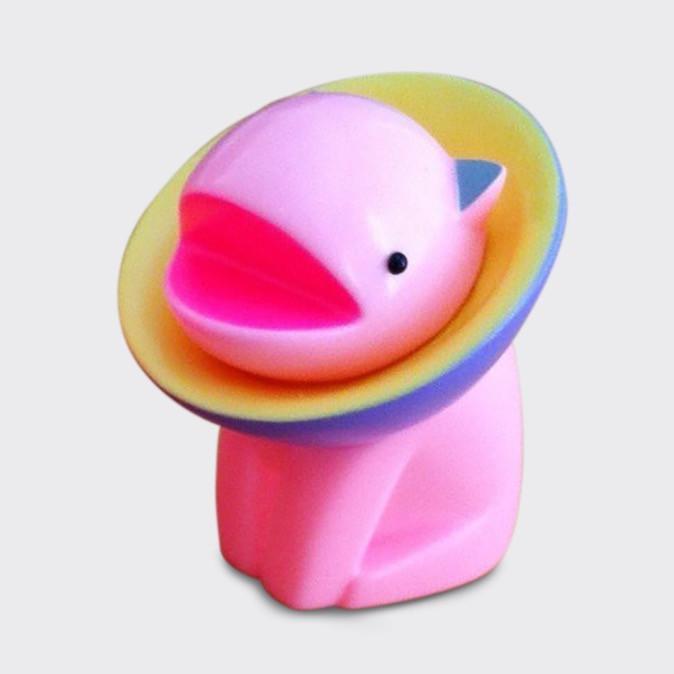 Not content to have just one incredibly adorable Chima Group exclusive (the previously announced Tengallon) for SDCC, we asked them to produce an edition of their wonderful dog character Parabola too!
Parabola stands 2.75 inches tall and catches radio waves with his Elizabethan collar, which explains his lightning bolt tail! This limited edition version featuring pink vinyl with blue and yellow accents will be available for $40 (tax included) at SDCC Booth 5248, Squibbles Ink + Rotofugi.
Any pieces not sold at the convention will be available online at rotofugi.com approximately 1 week after the show.
Believe it or not, we're still not finished posting SDCC news, stay tuned!