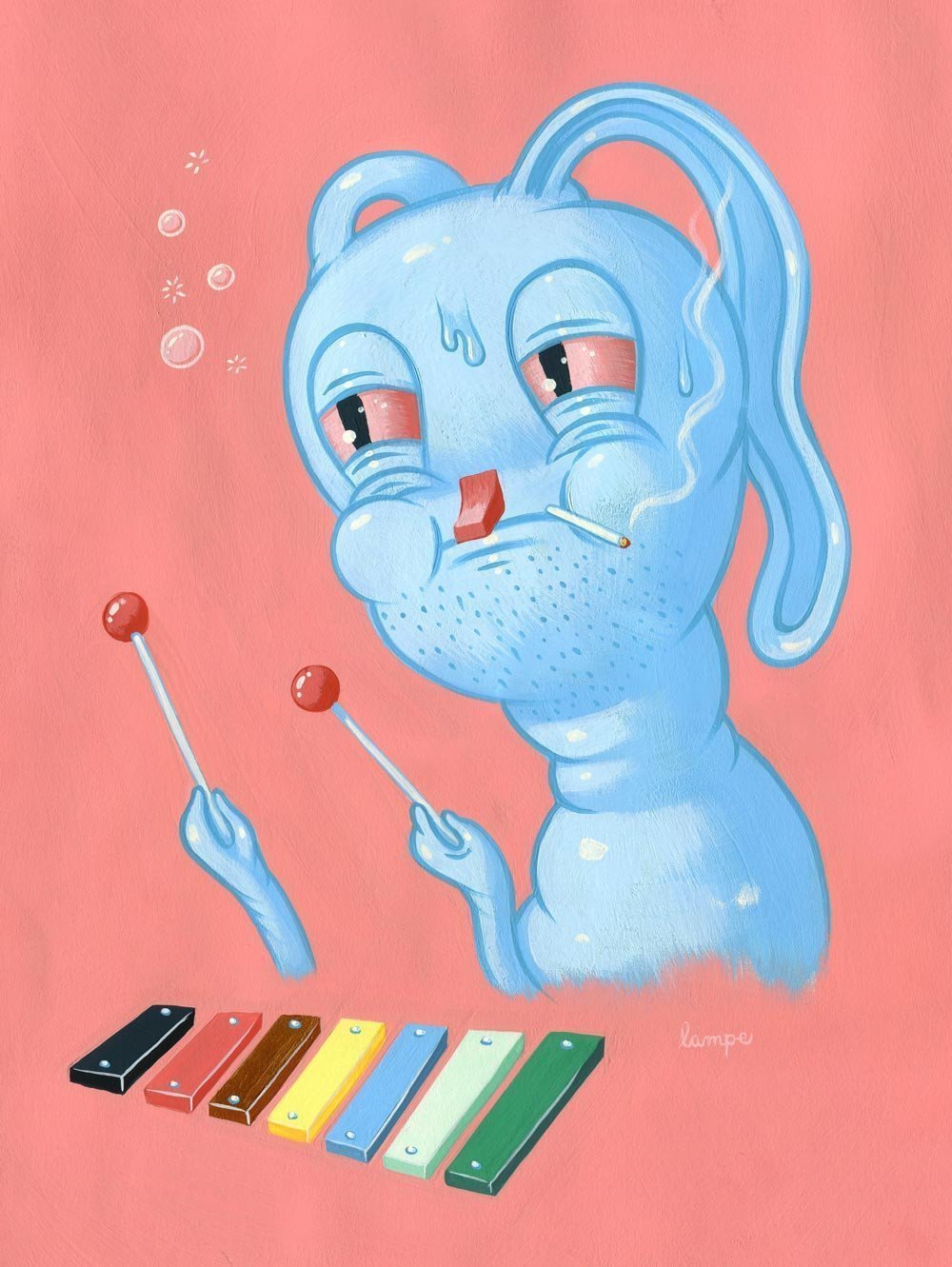 We're excited to be welcoming back two artists to our main gallery space in October that we have a long history with, along with a side gallery exhibit by a new artist that we're equally excited to share with you. The opening reception for all three exhibits is Friday, October 14, 7-10pm. Join us for sweet treats, music by DJ Sean Doe and a chance to talk to all three artists about their works. 
A Thinly Veiled Cry for Help
New Works by Travis Lampe
October 14-November 6, 2016
Up first, Travis Lampe returns to the main gallery with his first exhibit since 2013's "Cult of Chauncy." The Chicago-based artist always finds a way to explore emotional depths, sadness and general absurdity in a way that leaves the viewer wondering if it's all serious, or just simply funny. Knowing Travis, it's probably a little bit of both. His unmistakable style, heavily influenced by early animation, is one of our favorites and we're excited to be showing his new works.
Overexposure
New Works by Netherland
October 14-November 6, 2016
Joining Travis in the main gallery is another artist we've shown multiple times in the past, collage artist Netherland. His muted rainbow-tinged compositions of vintage 60s and 70s families that have their heads replaced with stereos and cameras might be a commentary on the ability of technology to transform our lives, or perhaps they're a nostalgic look back...or maybe they're just great images. 
Dwell
New Works by Charlie Megna
October 14-November 6, 2016
Finally, we're happy to bring you the works of one more Chicago-based artist in the side gallery in October, Charlie Megna. Charlie's self-described "satirical, subversive social commentary" is both loose and fun, but also highly detailed and meticulous at the same time. Referencing skate culture, rock n' roll and a decidedly tribalistic atmosphere, Charlie's works definitely invite further inspection and introspection.