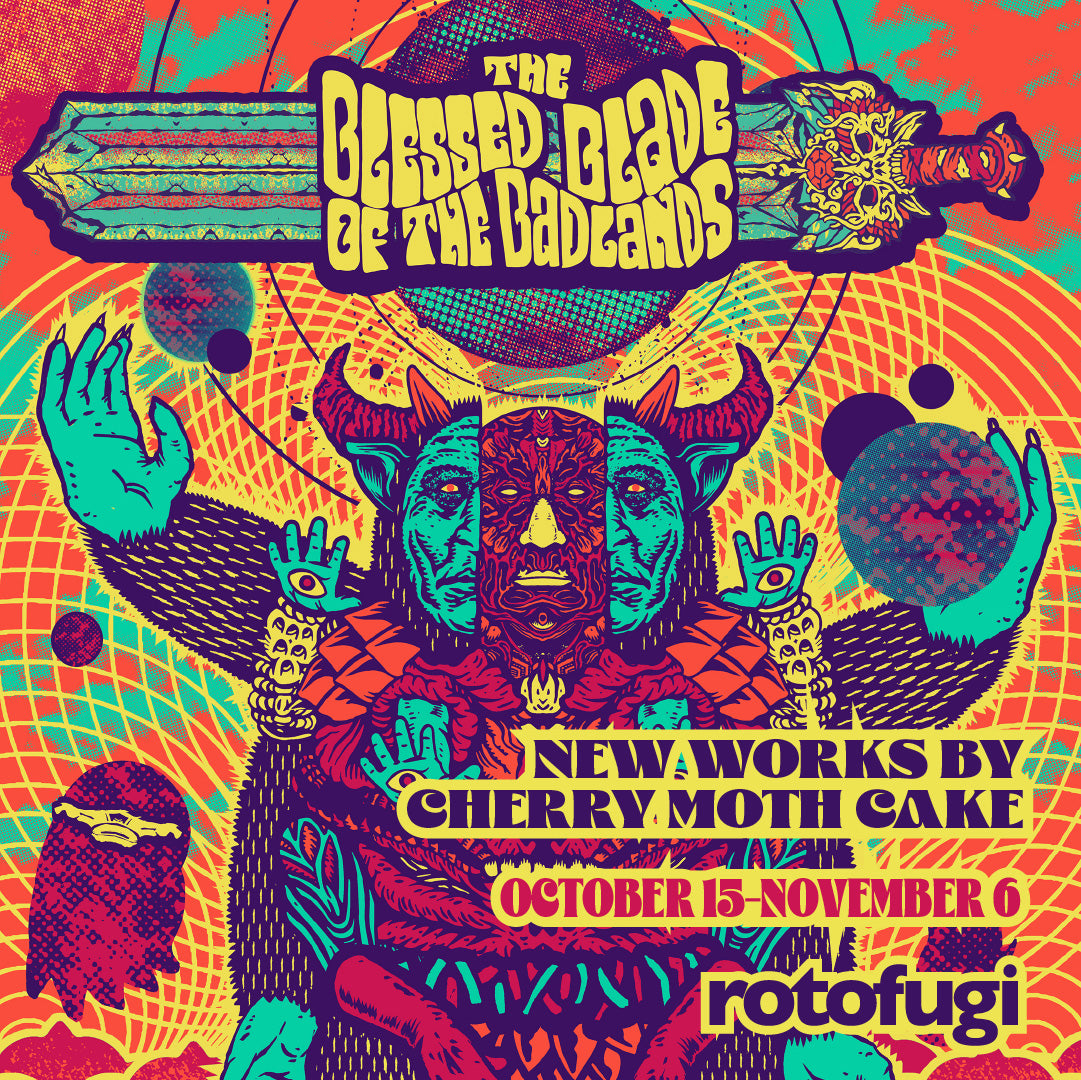 In what has become an October tradition, we welcome back the weird and wonderful team of Nick & Lindsay DiFabbio for a new exhibit opening Saturday! This year we'll have new original artworks and custom Skully Ghosts...but the real action will be going down all day long on opening day...
Join Nick & Lindsay for a pop-up shop featuring all new Cherry Moth Cake merch, pin and print trading, and help play-test the new "The Blessed Blade of the Badlands" card game currently in development! Drops throughout the day!
The Blessed Blade of the Badlands

New Works by Cherry Moth Cake
Nick and Lindsay DiFabbio
October 15-November 6, 2022

Pop-Up Shop/Meetup/Play-Testing
October 15, 10am-6pm
There will not be an online preview for this exhibit and online sales of the exhibit and merchandise will happen in the week following the exhibit. If you're unable to attend in person make sure you sign up for our Gallery Previews email list at previews.rotofugi.com for updates.

The exhibit is open for viewing daily 10am-6pm through November 6 at Rotofugi, 2780 N. Lincoln Ave., Chicago and will be viewable at gallery.rotofugi.com in the week following the opening.