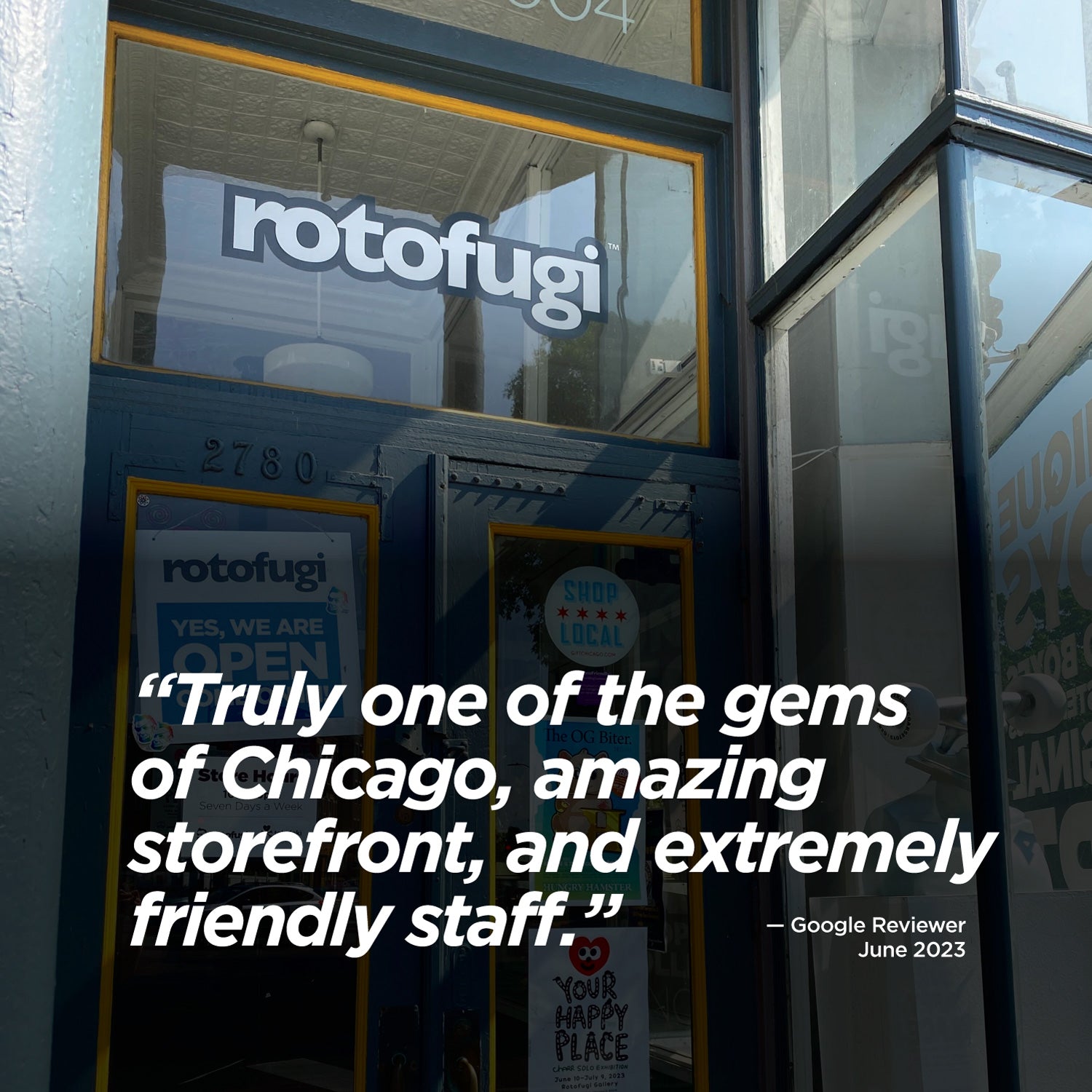 Ya know, sometimes you just gotta ✨ hype✨ yourself up a little — especially when someone says something this nice about you. We are fast approaching our 19th Anniversary on July 3rd and I just wanted to take a moment to reflect.
When Whitney and I started Rotofugi in 2004 we had no concept of our possible longevity. We had just fallen in love with this new "urban vinyl" art toy thing and crazily, wanted to own a store. It seemed like it would be fun. She would mind the store days when I was at work, and we'd be able to work together when I was not.
We were embraced by an eager bunch of toy & art collectors that we honestly only hoped existed, but the timing was right and just 3 months later I quit my job and haven't looked back.
There have been so many ups and downs, even a few times when I was sure we wouldn't make it. There were crazy times in San Diego & NYC doing conventions, releases with people lined down the block, amazing art exhibits and pop-up shops — and multiple toy projects with some of the best people in the business. There were also a lot of late nights & all nighters, runs to drop off packages at the post office at 3am, and just plain hard work. There was a flood, so many snowstorms, a few broken windows, and we've even been burglarized once...but we've made it so far.
Honestly, I'm not entirely sure how we did it...but I know we've had the best people working for and with us — many of which I consider family now. I do wish Whitney was here to see that we're still making people smile...but I know she'd be proud of what I and our little staff have managed to do over the last 5 years despite the challenges.
Thank you Chicago, thank you toy and art collectors around the globe, and most of all, thank *you* for continuing to support our weird little toy and art business. I don't know if we really deserve to be called "one of the gems of Chicago" or not, but I do hope to live up to that for as long as I am able.
Gallery Director & Owner