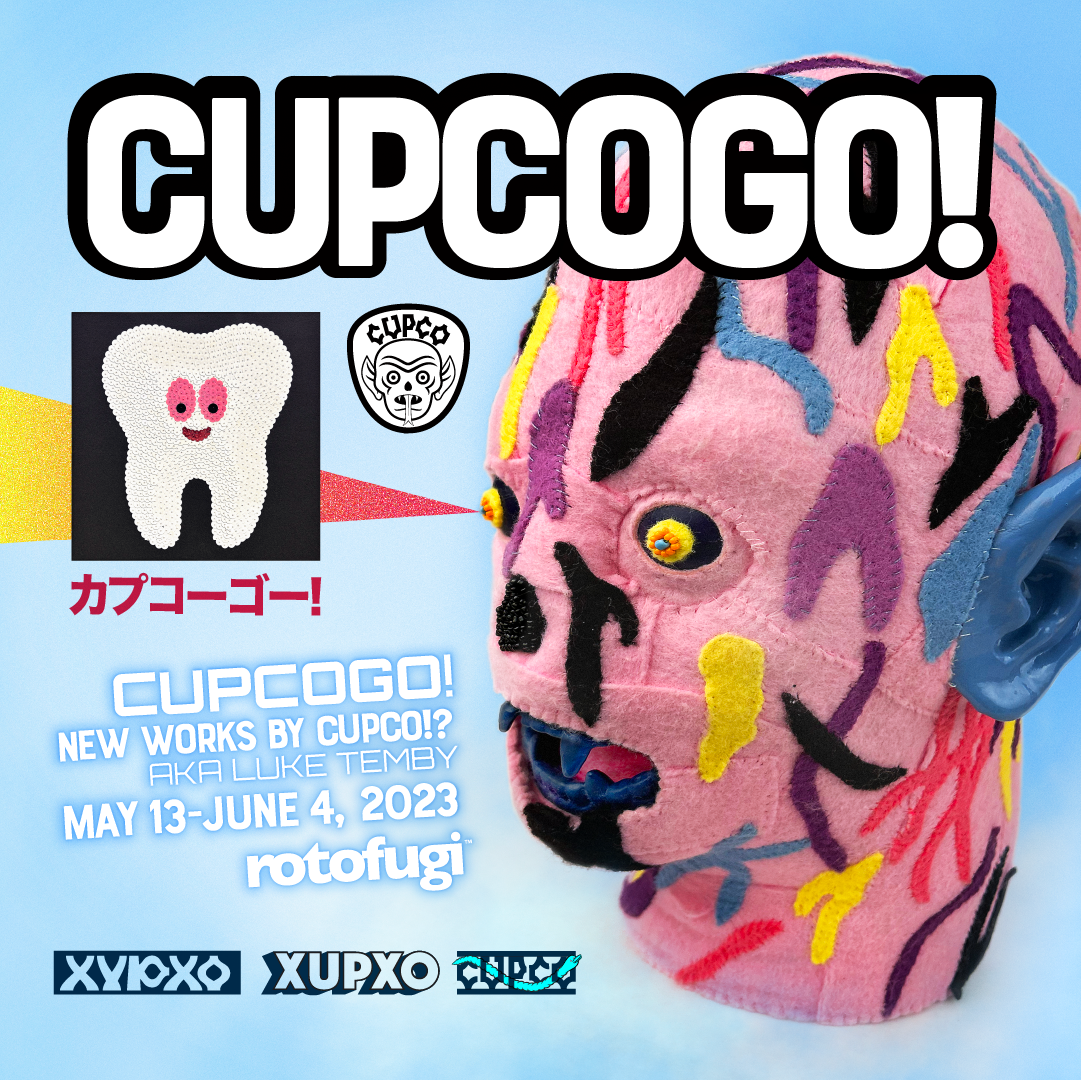 Back in 2005 we were just a baby store and gallery, and we did some pretty cool handmade plush art shows, one curated by Bwana Spoons🤘, and another that was curated by Shawnimals❤️.

One of the coolest people we got to work with back then was CUPCO...an Australian artist living in Tokyo that made the sweetest plush art dolls. CUPCO made super clean and super clever stuff that drew on pop culture and Luke's sometimes twisted (in a good way) sensibilities. His work always had a sort of a punk rock meets meticulous arts and crafts vibe (mixed with a bit of cute) that we absolutely adored.

Not too long after that, Luke collaborated with Red Magic and produced a really stellar set of CI Boys, one of the early blind box series to come out of Hong Kong (2007) — but the last time he graced our wall's was another Shawnimals production, 2008's Plushform show. Luke continued to evolve as an artist over the years, making some amazing work in plush, but also exploring other handmade styles — always with a cool pop sensibility. But for whatever reason we never reconnected, despite remaining big fans of what he did.

So when Luke reached out again when we were in the middle of setting our 2023 exhibit schedule and inquired about putting on another exhibit, we immediately said yes.

In the years since we last showed him, Luke has branched out from his handmade plush dolls and has recently been exploring both soft sculpture like the mannequin style head seen here, but also beading on non-traditional materials. The results are equal parts impressive and bizarre, but always interesting and we're so happy to bring you this new show.

Be sure to sign up for the Gallery Previews List at http://previews.rotofugi.com for first online access to this and future exhibits. We're not entirely sure yet if we'll get a "preview" out before this exhibit opens Saturday but we're working on it — stay tuned!

CUPCOGO!
New Works by Cupco/Luke Temby
May 13-June 4, 2023
Open 10am-6pm Daily

Sorry, no opening reception this month. We'll be back shortly though with another exhibit this month that will have a reception — stay tuned.

About the Artist

CUPCO!? (aka XUPXO) is the brainchild of Australian artist Luke Temby. Born on the streets of Tokyo, CUPCO!? began as a street art project mixed with a proficiency in hand-made dolls and skateboarding. Over the years CUPCO!? has expanded into all kinds of media: exhibitions, illustration, animation, exquisite hand-made artworks and more.