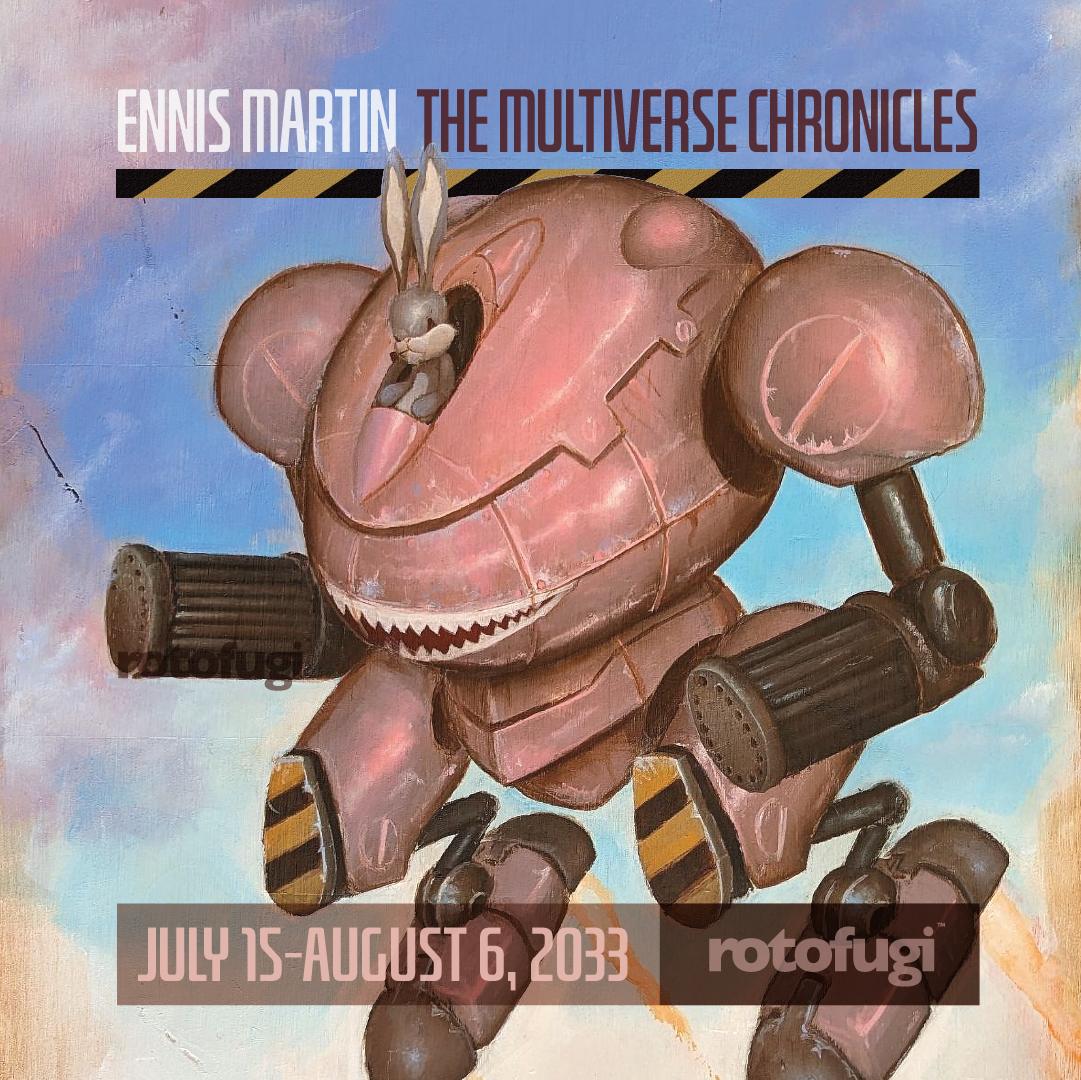 Our next exhibit is just about ready to launch! Join us this Saturday as we delve into The Multiverse Chronicles — featuring all new artworks by Chicago-based artist, illustrator, B-Boy, and martial artist Ennis Martin!

We last showed Ennis in 2019, where he introduced our audience to his sci-fi world of flying and/or four-legged whales with giant feet decked out for battle, other flying aquatic creatures, and bunnies driving mechs. A largely self-taught painter, Ennis has been honing his artistry and building this world for 20 plus years, and we can't wait to see and share what's next with you!  

The Multiverse Chronicles
New Works by Ennis Martin
July 15-August 6, 2023

Artist Reception
Saturday, July 15, 6-8pm
Rotofugi — 2780 N. Lincoln Ave — Chicago

For first online access to this and future exhibits sign up at https://previews.rotofugi.com

—

About the Artist

Ennis Martin was born and raised in Chicago. His childhood was filled with inspiring illustrations that he found in comics. The artistry and story-telling that he found in comic books he poured over when he was young led to a healthy appreciation for art and the desire to have a hand in it himself.

For a time he dabbled in graffiti; he took a few courses at the International Academy of Art in Chicago and finally he settled into a style and story that permeates throughout his current artwork. Martin identifies his expression in art as primarily self-taught and continues to devote himself to perfecting his craft in his Chicago home and studio.