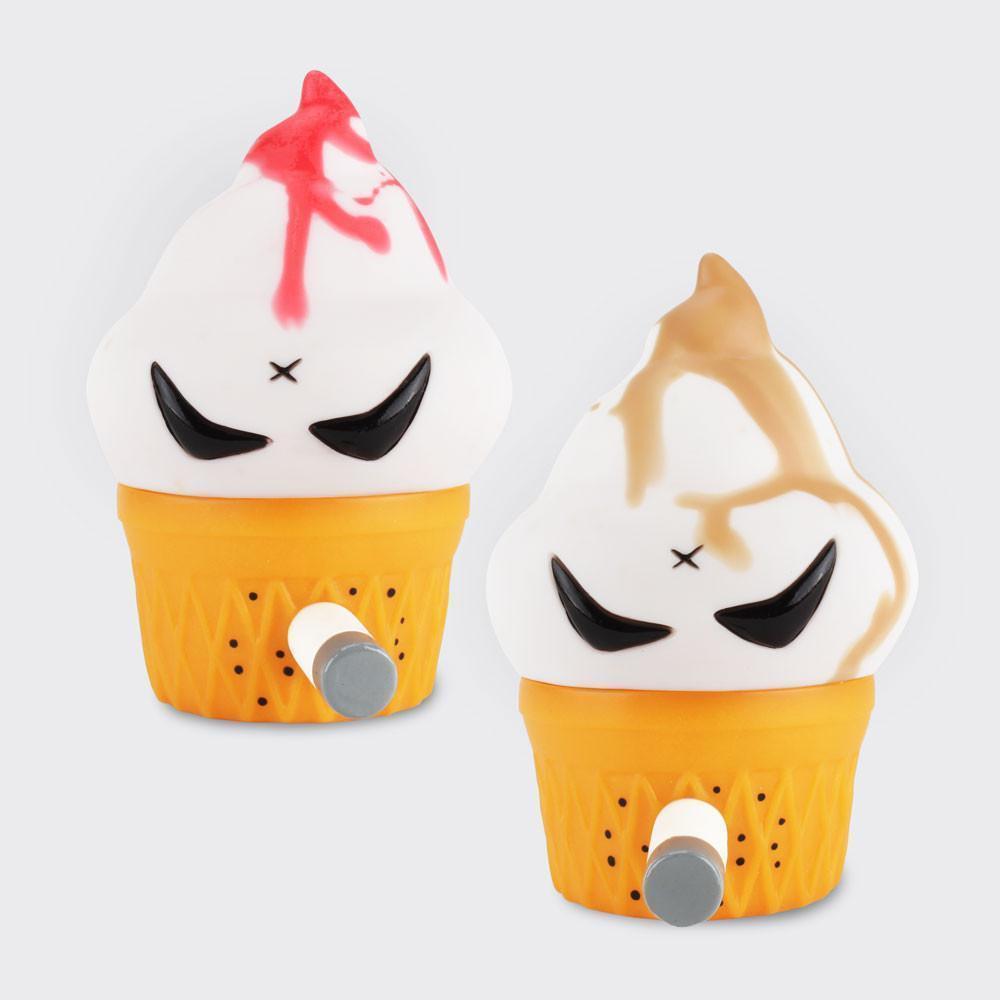 Frank Kozik's Jerome makes another SDCC Debut, this time with some randomly drizzled goodness joining the already announced Chocolate and Strawberry editions!
Made with two colors of vinyl (that's not paint, it's literally in the vinyl), no two Caramel Drizzle or Cherry Drizzle Jeromes are the same. 
Jerome is articulated in one place, at the cone, and comes with a removable smork in case you prefer him to kick the habit (smoking is bad). Jerome is a soft vinyl slush cast figure designed by Frank Kozik, sculpted and produced by Squibbles Ink + Rotofugi.
Drizzle Jeromes will be available at SDCC Booth 5248, Squibbles Ink + Rotofugi for $20 each (tax included) and also online at rotofugi.com for $17.95 each beginning Wednesday, July 20 at 8pm Central Time.
Almost there....one more SDCC announcement to go!