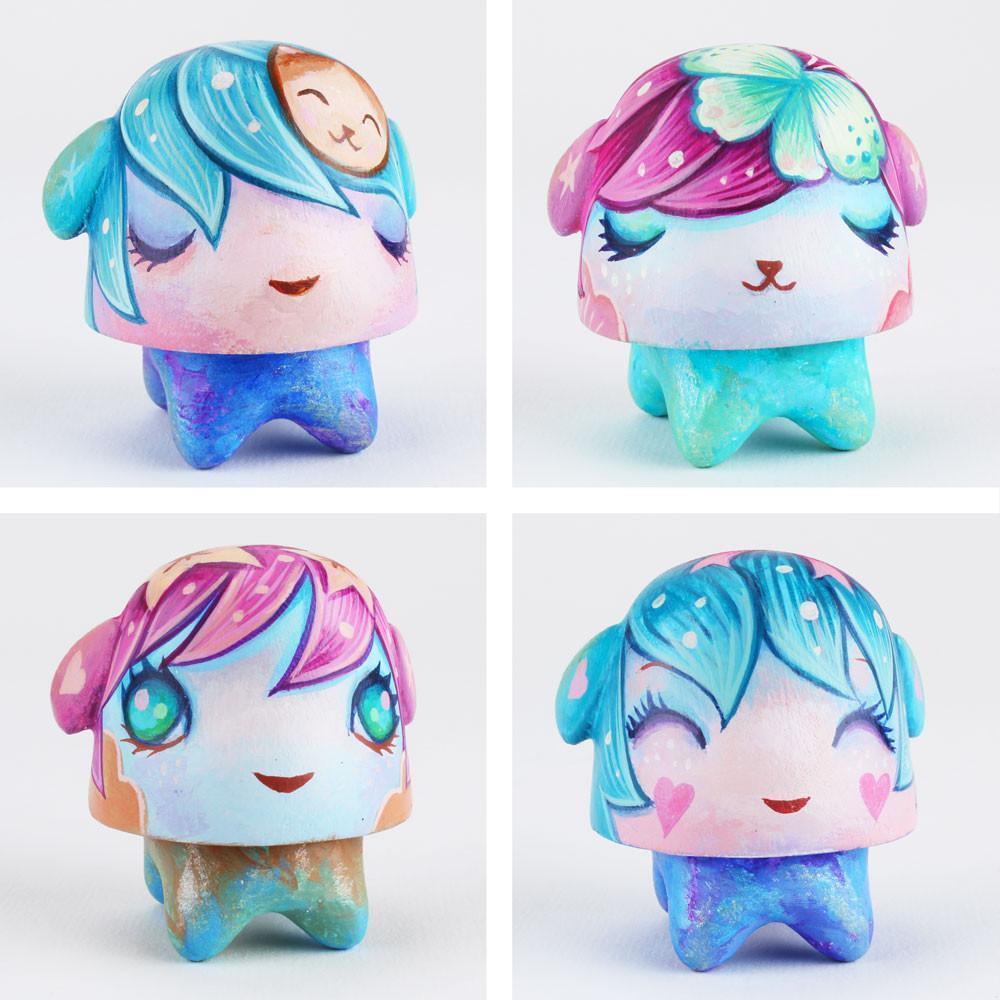 One of our favorite artists, and a frequent exhibitor in our gallery, Jeremiah Ketner has painted up a whole litter of our 64 Colors-designed Gumdrop for SDCC!
We just love how Jeremiah transforms these little (1.75 inch tall) Gumdrop dogs with his cool color palette and adorable characters. A total of seven different custom Gumdrops will be available at SDCC Booth 5248, Squibbles Ink + Rotofugi, for $100 each, tax included.
More release info on the way!