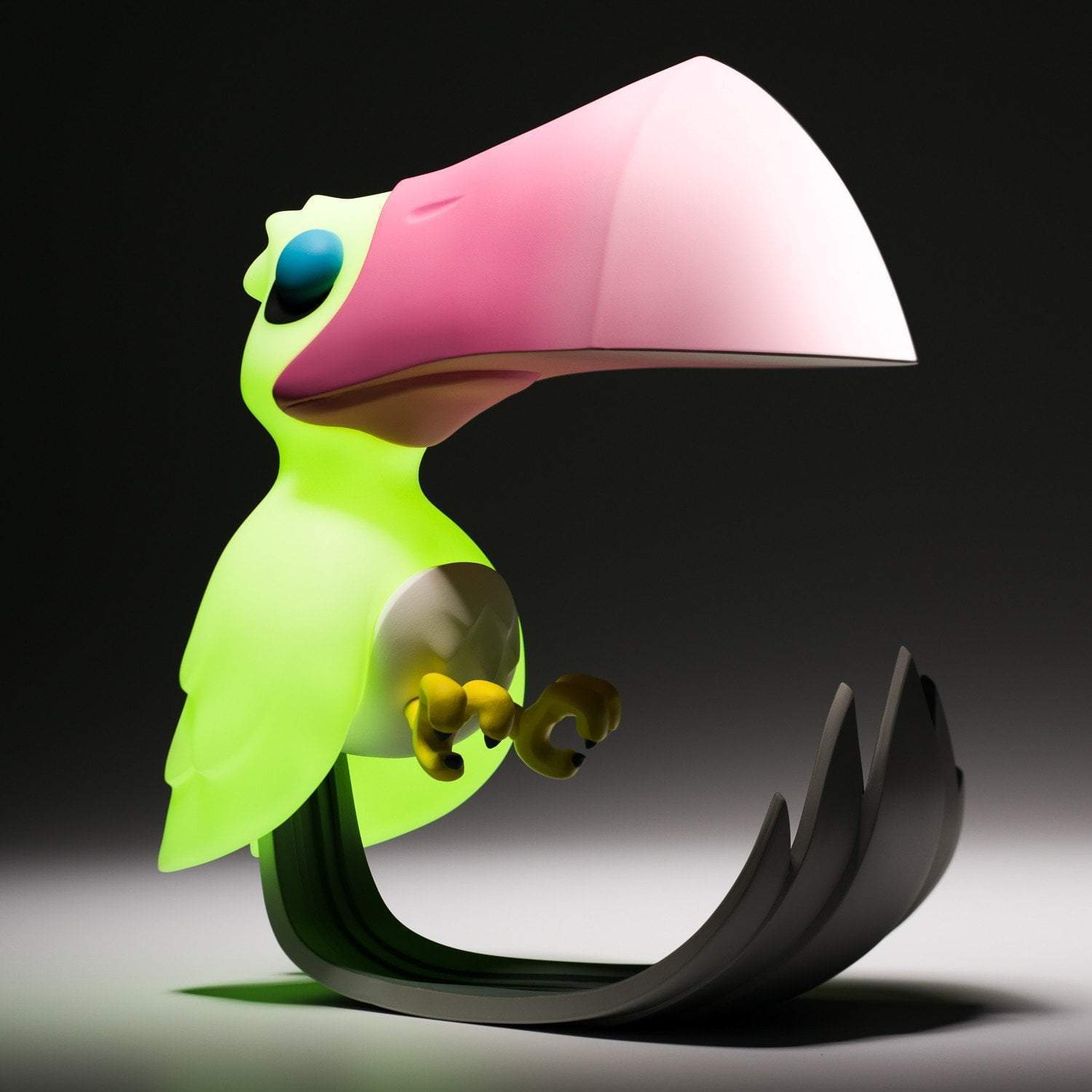 Rest easy, cancan – ignited is here to protect you in the night. 
Standing almost 10'' tall, cancan – ignited comes in tones of tropical pink and glow-in-the-dark ivy. He will look out for you while you sleep, as his watchful eyes stay open and his talons remain clenched, ready to pounce at anything that gets in his way.
cancan – ignited will fly safely to your door in a color-printed gift box and embedded in black sponge. If those long nights make him nostalgic for home, take him to the nearest garden and let him imagine he hears the voices of other cancans.
cancan - ignited will be available to order at both rotofugi.com and coarsehkg.com on August 22, 2016 at 10:59 am CDT for $149 (it is eligible for free shipping within the US if ordered from rotofugi.com).
If you are located outside the United States, it may be best for you to order from coarse directly as pieces ordered directly from coarse will ship from Hong Kong and include free global shipping.
Please Note:
We have some stock of the cancan - ignited on hand in Chicago that was shipped in for the opening of coarse's cold ways exhibit in our gallery, and we will be selling additional pieces as a pre-order, so you will find two items for this release on our online store. If the "in stock" item is showing as sold out and you order as a pre-order, we anticipate receiving the additional stock in mid- to late- September, if not sooner.  See the listings on our website here.
Thanks and let us know if you have any questions!