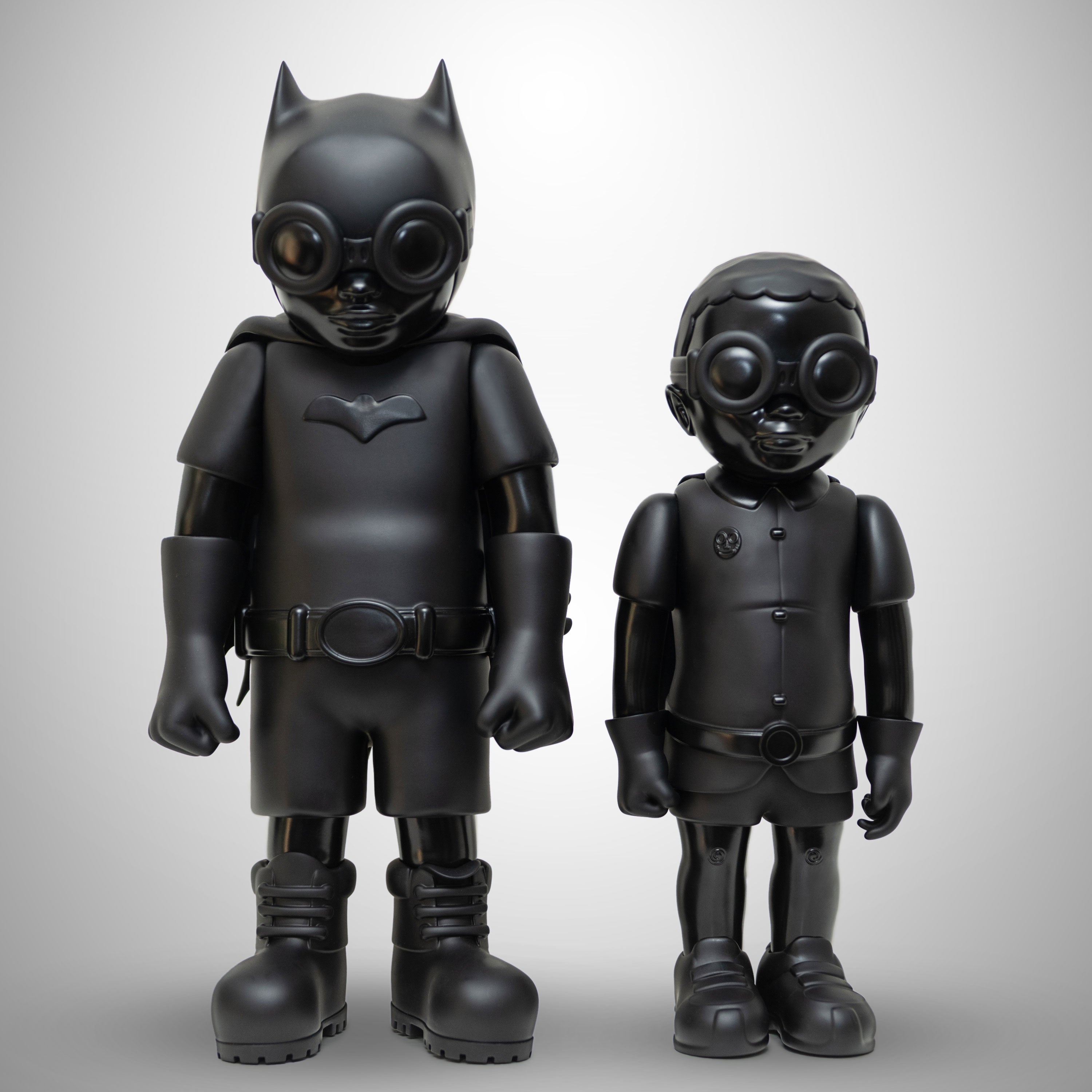 Join us this Friday for a special Black Friday release from Hebru Brantley! 🖤
The Flynamic Duo Set — 2040 Edition will be available in-store only at our Chicago location starting Friday, November 25 at 11am Central time for $1200 per set, limit one per customer or household.
Batboy is 16 inches tall and his sidekick Sparrow is 13 inches tall. Edition of 225 Sets.
Rotofugi — 2780 N. Lincoln Ave. — Chicago — Open 10am-6pm Daily
We will have 35 sets available. Any sets that are not sold by Monday, November 28 will be made available for online sales via lottery, please stay tuned.