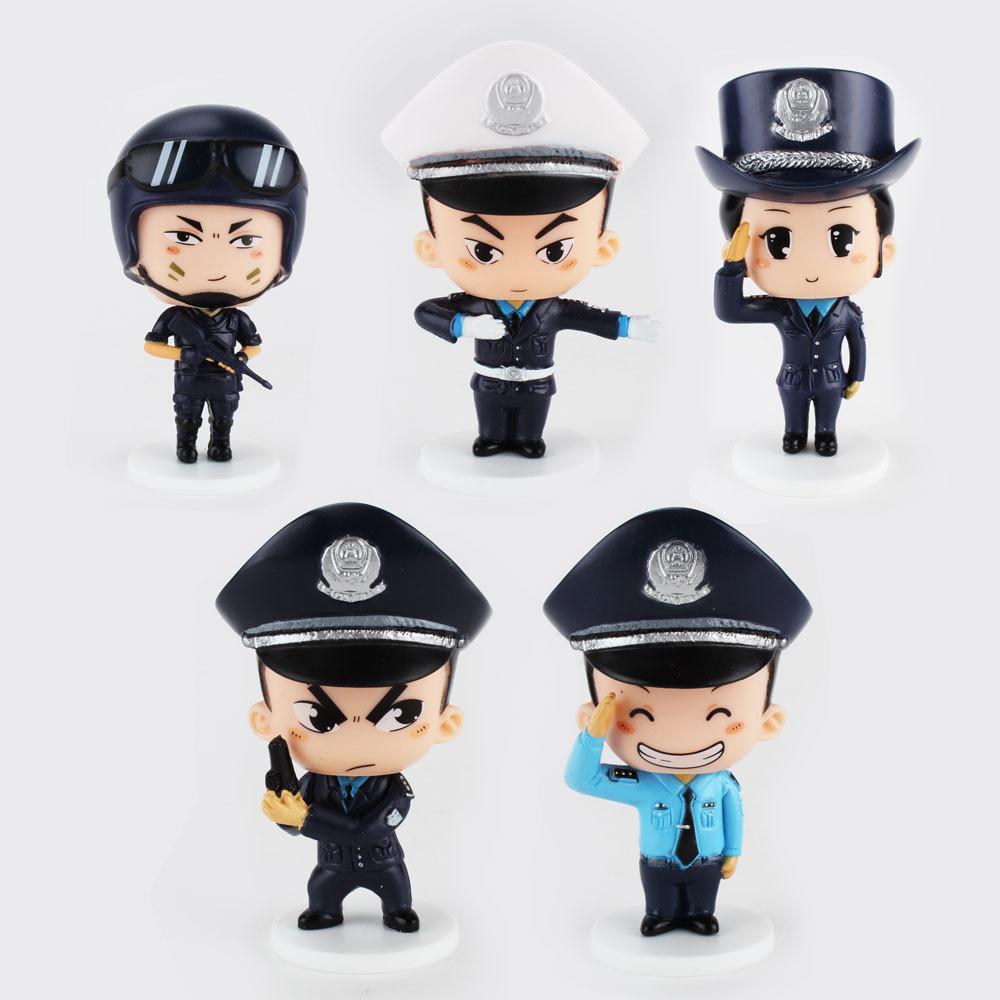 Now for something just a little different! This year at SDCC we'll be debuting a new imported series, Best Happy Police Friends by Chinese designer DG Zhou and ExWorks/SII.
Designed and produced in China, the series depicts a variety of Chinese police "friends" in their uniforms. Meet Swat Team Officer Xu, Traffic Cop Huang, the beautiful Patrol Officer Lin, Vice Officer Chen and the always smiling Patrol Officer Wang. Each officer comes with a simple white base, stands approximately 4 inches tall and has a single point of articulation at the neck.
Propaganda? Maybe, but it's adorable propaganda if it is!
Best Happy Police Friends will be available at SDCC Booth 5248, Squibbles Ink + Rotofugi for $9 each (tax included) and also online at rotofugi.com for $7.95 each beginning Wednesday, July 20 at 8pm Central Time.
Just a couple more SDCC announcements to go!