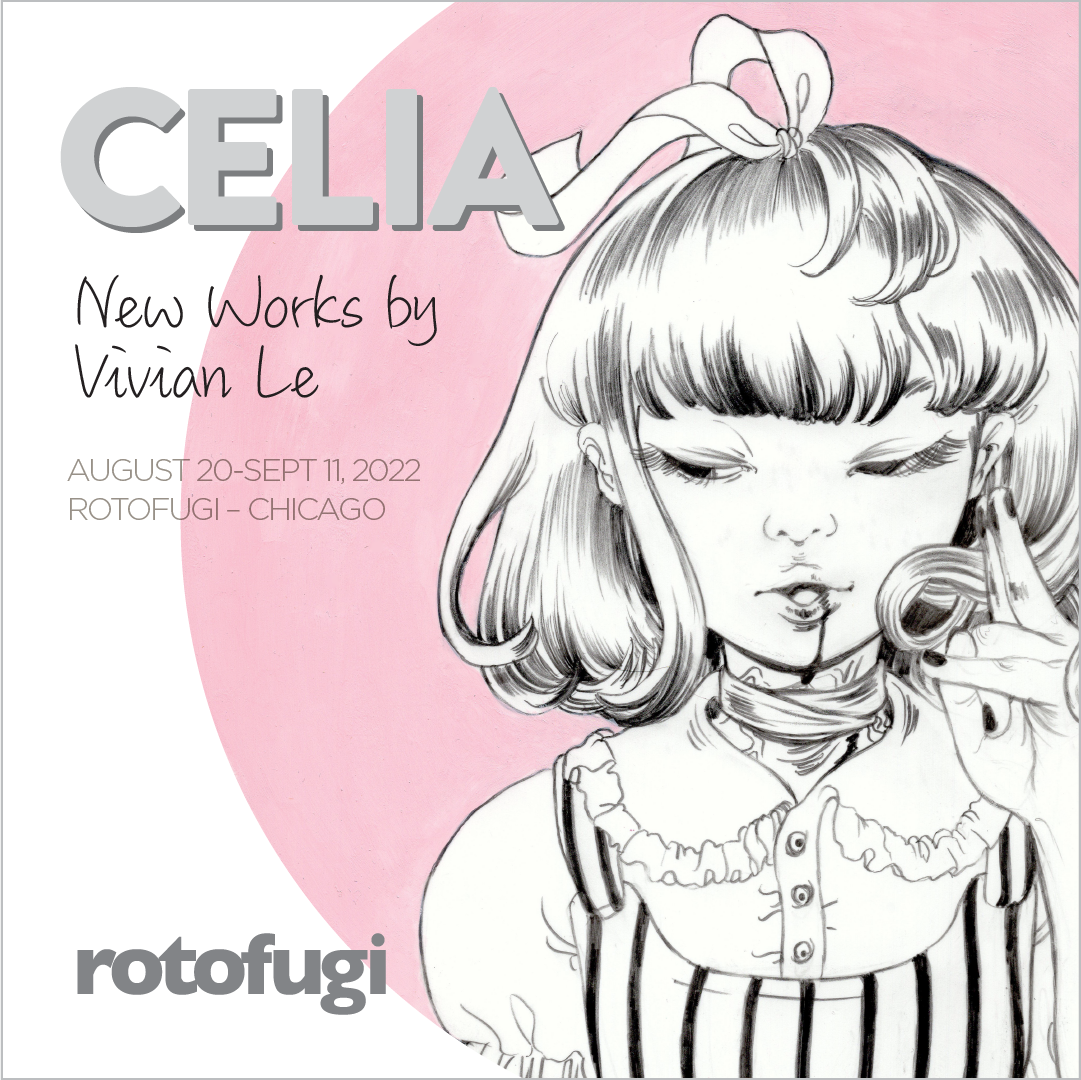 Join us in welcoming back Chicago-based artist Vivian Le for her second solo exhibit in our gallery! We couldn't be more excited to share these new works with you.
Her striking imagery, primarily children and dolls, hits hard. Seeking to explore her "fascination with how history and contemporary media continue to portray children in art as romantic symbols," Le creates a world that is fascinating and, at times, horrifying but always beautiful.
Celia
New Works by Vivian Le
August 20-September 11, 2022
Viewing/sales start Saturday, August 20 at 10am in-person at the gallery or sign up at previews.rotofugi.com for first opportunity to purchase online.
Exhibit continues through September 11 at Rotofugi, 2780 N. Lincoln Ave., Chicago and will be viewable online at gallery.rotofugi.com