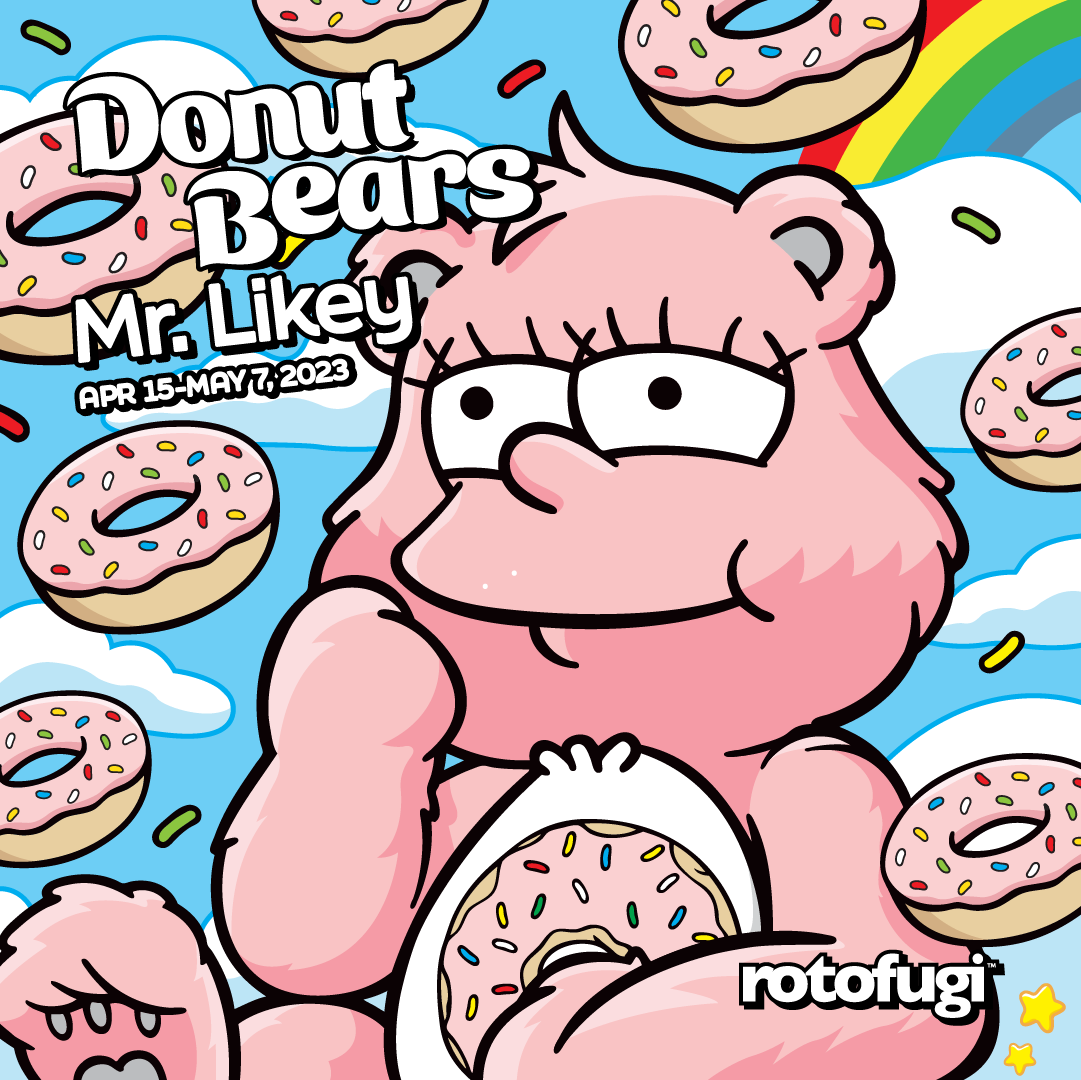 Get ready for a mouth-watering new exhibit by Mr. Likey!

A master of the pop culture mashup, Mr. Likey often takes two or more well known pop culture characters and smashes them together with a comfort and style that is impressive. Born in Hong Kong, but raised in the US, Mr. Likey has worked and shown primarily in Asia until now, including a stunning immersive exhibit at Wrong Gallery in Beijing in 2022.

We are excited to be hosting an exhibit of new works built on Mr Likey's mashup of The Simpsons and The Care Bears — Donut Bears — his first US solo exhibit! We will have 36 pieces available, ranging in price from US $250 to $2000 each.

OPENING RECEPTION w/ DJ SEAN DOE
Join us the evening of Saturday, April 15, 6-8pm for an informal opening reception with light snacks, soft drinks, and DJ Sean Doe playing live! BYOB for alcohol.

Artworks will be available to purchase online via our Gallery Previews Email list…sign up at https://previews.rotofugi.com. In person sales at the gallery begin April 15.

Donut Bears
New Works by Mr. Likey
April 15-May 7, 2023
Open 10am-6pm Daily

Opening Reception
Saturday, April 15, 6-8pm

About the Artist
Growing up in the United States, Mr. Likey received his Bachelor of Fine Art from the University of the Arts in Philadelphia where his work was also awarded the "Gold Key Art Award". Influenced by cartoons and street culture in the US, Mr. Likey is famous for his exceptional ability to recreate new art pieces with pop cultural symbols.  Mr. Likey has participated in numerous exhibitions in New York, Melbourne and Shanghai with solo exhibitions in Hong Kong, Taipei, Beijing and Philippines previously.