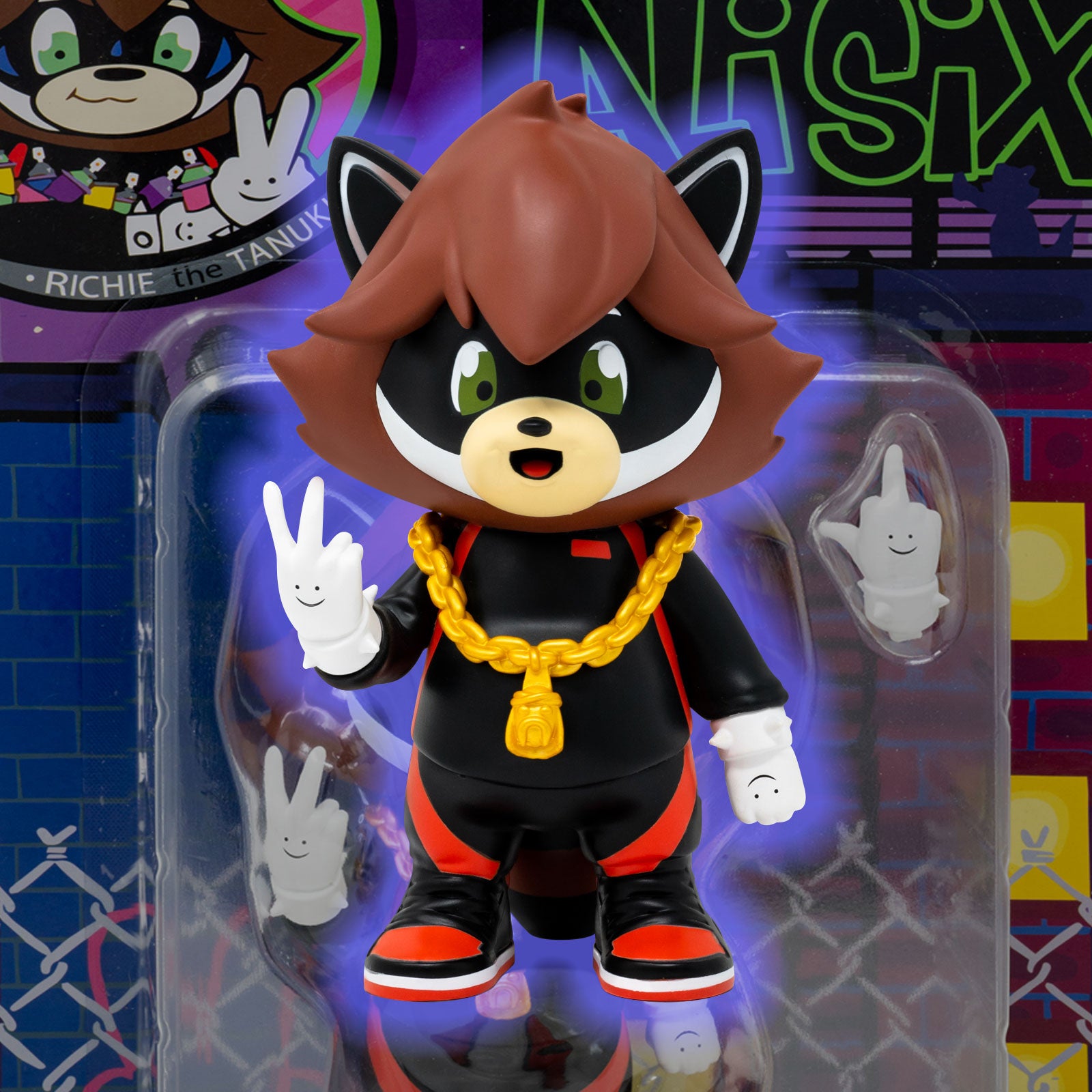 Join us Sunday for a special in-store toy signing with Nikko Locander, aka Ali Six! His new vinyl figure Richie the Tanuki is a 5-inch tall blister-packaged vinyl art figure with interchangeable hands and a decidedly Chicago attitude and feel. ✌🏼🖕

You've seen Richie in murals and wheat pastes on the streets of Chicago, now take him home for $120.

If you've got a street/graffiti art fan in the fam this independently produced figure, with a signed blister card, would be a pretty nice gift, just saying.

Ali Six "Richie the Tanuki" Toy Signing
Sunday, December 11, 3-6pm

Rotofugi — 2780 N Lincoln Ave. — Chicago

—

About the Artist

"My name is Nikko Locander otherwise known as Ali Six. I am a multi medium artist born and raised in Humboldt Park Chicago. Since I was a child I ventured with my imagination to create cartoons, and in high school painting the streets of Chicago. After realizing there was more to art than just graffiti I combined what I learned through spray paint and my love of cartoons to create Richie the Raccoon. I use Richie to liven up the streets of Chicago and around the world with murals. Throughout my journey I have taught myself how to graphic design, create rugs, tattoo, wheat paste, spray paint, make toys, acrylic paint, and hand sculpt."